BART Real Estate Group is a Boutique Team of Award-Winning and Industry Leading Real Estate Professionals, Managers and Marketing Experts Devoted to the Success of Our Clients.
With Several decades of Combined Experience Serving the Greater Toronto Area our Team is Passionate about Real Estate and Operates with a Committed and Strong Work Ethic. We Assist our Personal and Corporate Clients With Their Real Estate Needs and Dreams, Navigating a Complex Market, Building Wealth Through Smart Investing and Creating Many Success Stories.
BART Team Specializes in Real Estate Sales, Real Estate Investing, Estates and Trusts, Construction Advisory, Landlord Representation, Leasing, Complex Files, and Real Estate Consulting.
---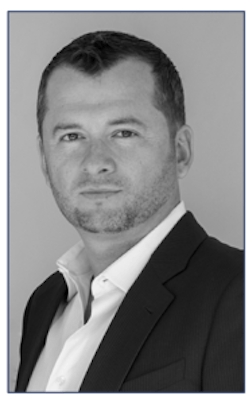 BART GOJSKI
Managing Partner
Sales Representative
Bart leads our team as Managing Partner and Sales Representative. He is an award winning realtor with over a decade of experience in the real estate industry. Bart's expertise spans broadly to include home and condominium sales, new construction, recreational properties, lender sales, estate and trust sales, complex court files, advisory services, luxury property marketing, and investment real estate.
In 2018, Bart received the coveted Re/Max Lifetime Achievement Award and was ranked in the top 0.5% of all agent's nation-wide. He was also recognized as the Top Producing Individual Realtor company-wide. An esteemed real estate advisor to many in the community, Bart's in-depth real estate knowledge, tenacity and passion have enabled his clients to build wealth through real estate investments, while simultaneously making real estate dreams a reality.
Bart grew up in Toronto and has lived in various parts of the city. A true neighbourhood expert and urban explorer, he has experienced and enjoyed life in Downtown, East York, Unionville and Etobicoke. Always willing to give back to the community, Bart and his team donate a portion of each sale to the Toronto Hospital's SickKids Foundation.
After graduating with an Honours Bachelor of Commerce, Bart started his career in the private sector before entering real estate, his true passion. Once in real estate, Bart never looked back. He drew from his experience in marketing, engineering, and construction to build a successful team of dedicated real estate professionals and a network of satisfied clients. Bart's knowledge, enthusiasm, honesty and transparency keep his circle of clients growing year after year and is the foundation of his success.
---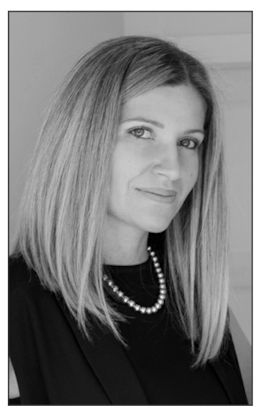 PAULINA GOJSKI
Managing Partner
Listings and Design
A Managing Partner and the impetus behind our List Perfect Program and Client Financing Program, Paulina's education and experience in corporate project management and finance render her an expert in the field.
An asset to the team and acutely focused on client success, Paulina is our expert on marketing strategy, financing programs, design and staging. She has effortlessly managed renovations and custom-home building projects across the Greater Toronto Area.
In her work managing makeovers, new construction consulting and renovations, Paulina is able to bring the wow factor to every real estate listing. Since 2012, Paulina's efforts have thrilled clients and exceeded their expectations. Her creative efforts consistently result in our clients maximizing their financial return on their home – their biggest investment.
---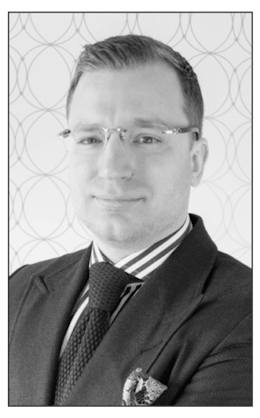 TOMAS BARANYAI
Partner
Sales Representative
As a Partner and Sales Representative, Tomas is an expert in townhome, detached, condominium and luxury residential real estate. He operates with the firm belief that whether his clients are renters, first-time home buyers or in the luxury market, they all deserve the utmost level of service, respect and dedication. A lifelong learner, Tomas is always evolving and learning about the latest advancements in the world of real estate. His keen ability to utilize technology, video and social media in the marketing of his properties makes him stand out from the crowd and continues to bring his business to the next level. Tomas is a Toronto real estate veteran with an enviable skillset and a deep devotion to delivering elite client service.
---
BETTY CHARTRAND
Partner
Sales Representative
As a Partner and Sales Representative, Betty helps guide both buyer and seller clients through every stage of the real estate transaction. An expert in residential, pre-construction and investment real estate, she has experience and knowledge in the Toronto, Etobicoke and Mississauga real estate market. Always up to date with the current market conditions, her ability to navigate the complex Toronto market has successfully lead her clients to build wealth through real estate investment. As a second-generation realtor, real estate is second nature to her. Her integrity, knowledge, commitment and genuine care for her clients have been key to her success.
---
ARLETTA STADNIK
Manager
Client Success
Arletta is a key figure in our clients' journey and an integral part of our real estate team. With an educational background in Psychology from York University and her professional experience in finance, marketing and real estate administration, Arletta makes our client experience efficient and personal. Her efforts add value to our client journey by making each real estate transaction organized and stress-free. She recognizes the uniqueness of each real estate transaction and works hard to make the process simple for our clients. Arletta is a firm believer in the client-centric approach and makes sure that every client that our team engages with has a positive experience. Fluent in English, Polish and Spanish she makes every one of our clients feel welcome and at home with BART Real Estate Group.
---
As Marketing Manager, Kyle develops unique and creative marketing strategies for our team. His real estate marketing experience along with his passion for the artistic process translates into real results for our clients. Kyle harnesses the power of social media communication, online video and leverages social insights to move beyond traditional marketing techniques. Kyle's unique and creative perspective ensure we end up with the most current, forward-thinking and effective marketing tools for our client's properties.
---
LEAH AMBLER
Broker of Record
As Co-Owner and Broker of Record, Leah heads the leadership team at Re/Max Professionals Inc. She is a third generation realtor and the grand daughter of Frank Polzler, Co-Founder of Re/Max Atlantic Ontario Canada, one of the visionaries responsible for bringing the Re/Max brand to Canada. Having grown up amongst real estate entrepreneurs, she witnessed firsthand how the passion that built the Re/Max brand changed an entire industry. In 2012, Leah took on her current role of Co-Owner and Broker of Record and has brought Re/Max Professionals to a whole new level of success.